The only good thing about summer is the array of cool treats that come with it – and we all need some quick, simple, healthy drinks to beat the heat. These summer coolers are easy to make, loaded with the goodness of fresh fruit, and very delicious. Picked from 3 different cookbooks, they can give your morning a great boost and get you set for the day. The best part is all three of our summer coolers require locally available ingredients and are super quick to make. Cheers!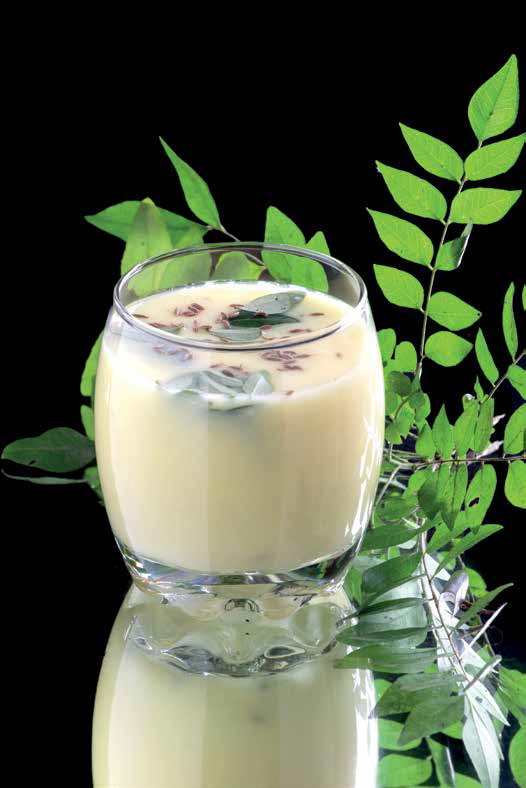 The Ayurvedic Wellness Cookbook: Recipes for Balance & Rejuvenation by Gita Ramesh
Moru Kachiyath
Cooked buttermilk
Serves: 3 Cooking time: 5 minutes
Ingredients
1 cup curd
2 cups water
1 teaspoon cumin seeds
¼ teaspoon turmeric powder
2 stalks curry leaves
Salt, to taste
Method
In a blender, add curd and water and blend for 3 minutes at high speed to make buttermilk.
In a saucepan over low heat, add the buttermilk, cumin seeds, turmeric powder and curry leaves. Mix well.
Stir constantly and remove from heat before the buttermilk comes to a boil.
Add salt and serve warm.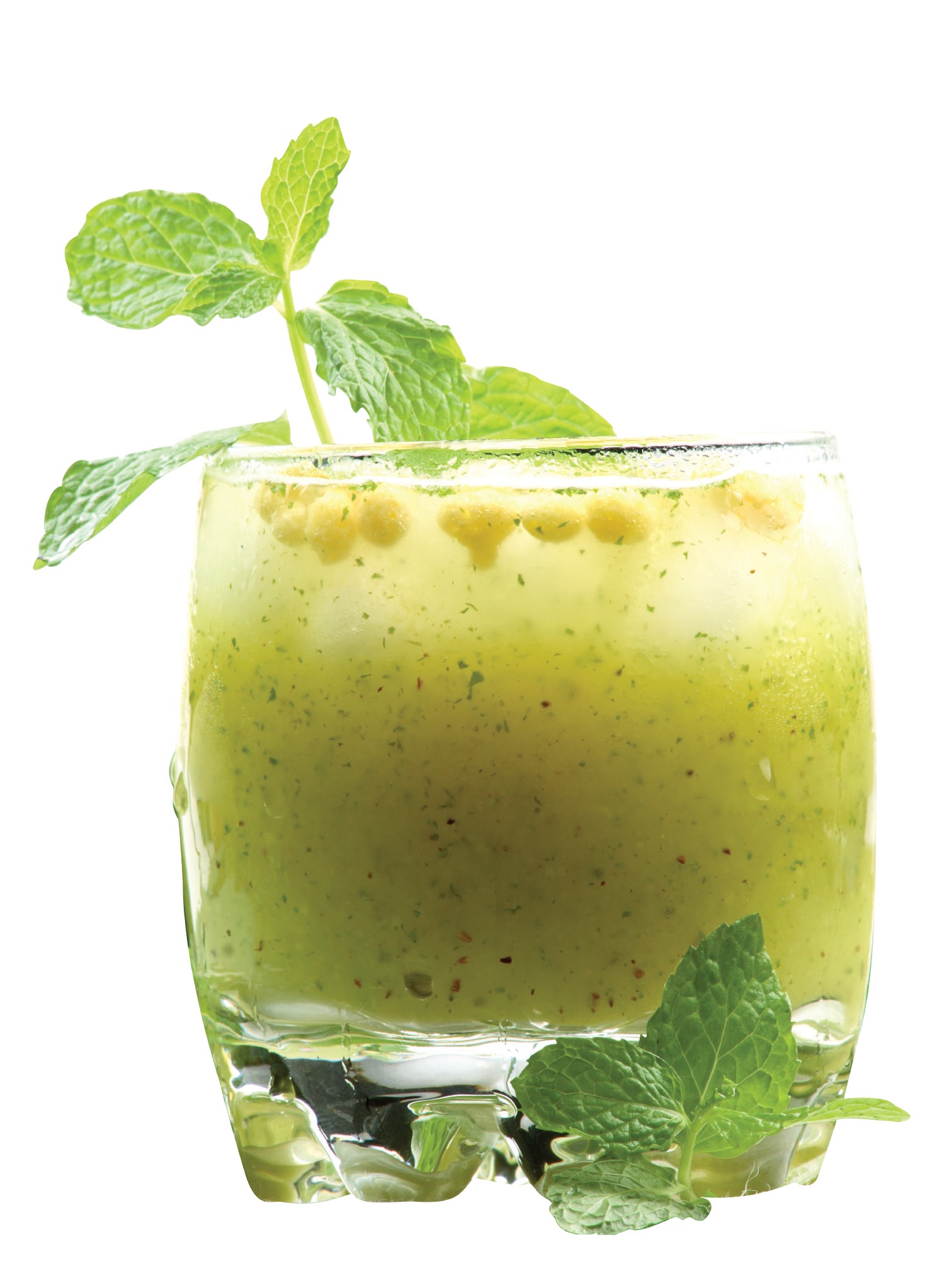 Pure & Simple: Homemade Indian Vegetarian Cuisine by Vidhu Mittal
MANGO MOCKTAIL
Aam Panna
Serves: 4-6
Ingredients
2 / 250 gm Raw mangoes (kairi), medium-sized, pressure cooked, peeled, pulp removed (see p. 183)
Salt to taste
4 tbsp Mint (pudina) leaves
2 tbsp / 30 gm Sugar, powdered
1 tsp / 5 gm Roasted cumin (jeera) powder (see p. 184)
For each serving:
Gram flour granules (boondi-see p. 168), crushed ice and mint sprigs
Method
Blend the mango pulp with 4 cups water, salt to taste, and mint leaves.
Strain the mixture in a sieve.
Add sugar and roasted cumin powder to the mango mixture; mix well and chill.
Add crushed ice in each glass pour the drink, and serve garnished with 2 tsp gram flour granules and mint sprigs
Two mangoes will give approximately 1½ cups of pulp.
Mango mocktail is a good summer drink as it prevents heat stroke.
Gram flour granule (boondi) packets are available in any Indian grocery store.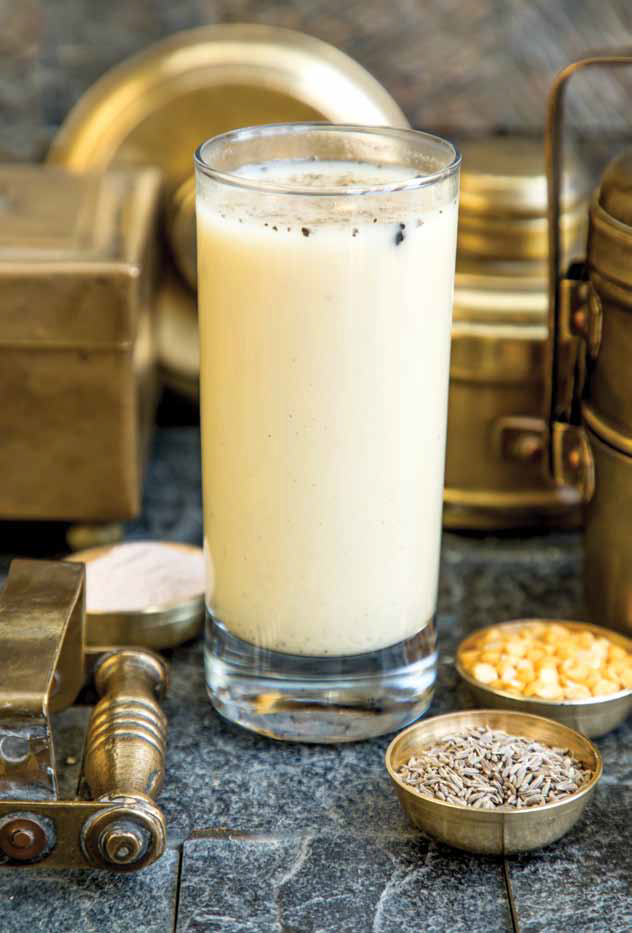 Tiffin: 500 Authentic Recipes Celebrating India's Regional Cuisine by Sonal Ved
Namkeen Sattu Sherbet
Local lemonade to cure your summer woes
Cooking time: 10 minutes | Serves: 2 Origin: Jharkhand
Ingredients
5 Tbsp (75 g) sattu
4 cups (960 ml) water
Juice of 1 lemon (nimbu)
1 tsp ground cumin (jeera)
1 tsp Indian black salt (kala namak)
2 tsp grated raw mango (kairi)
Ice, as needed
Method
In a large bowl, mix all the ingredients well.
Fill 2 tall glasses with ice and divide the drink between them.