We offer a wide range of publishing services to create bespoke and customized books for clients globally. Under our Showcase imprint we have published high quality books for individuals, corporations, and government institutions. Our dedicated team oversees the entire book making process end-to-end; from gathering information and visual content, commissioning text and photography, conceptualizing the book to fit the needs of the client, to editing, designing and production.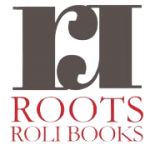 All families have a story and all stories are important. At Roli, under the Roots imprint, we help families research and record their history in a custom made book for future generations.
We undertake in-depth research and conduct detailed interviews, gather information, research photographic and other visual material to design and print a book on the family's history.

In addition to books, we provide design services and create bespoke products for individual and corporate clients. These are ideal to use as gifts, mementos, souvenirs, corporate giveaways, and even wedding invitations. From notebooks, journals, diaries and note cards to trays, mugs, coasters and placemats – we have a vibrant range of products to choose from under our in-house brand designwallas.
These are a few of the clients for whom we have recently created fully customized books and products.
"We had a fantastic experience working with the Roli Books team, on a very crucial project, that required thorough research, a team of experts, and a lot of patience, as the book itself covered a journey of over 2 years. To work on the coffee table book for DLF's most ambitious project to this date, we wanted a partner who could truly step into our shoes, first understand the project in-depth, and then capture the essence of this architectural marvel into 200 pages, of the book, that is to stay for life. The book could not have been in better hands."
Working with Roli Book was an amazing experience for us in bringing out 2 important publications 1. Touching Lives : Improving Health Through Research, Coffee Table book - highlighting 16 landmark success stories of 100 years of ICMR and 2. GANDHI and Health @150 issue of the Indian Journal of Medical Research (IJMR) to mark the 150th birth Anniversary of Mahatma GAndhi. Both these publications were designed and printed very nicely and received global appreciation. The Cover Page of Touching Lives also received the best cover design award and the Gandhi book was released by His Holiness the Dalai Lama. Thanks Roli Book for making the difference in enhancing the quality and layout design of these precious collector's Editions.