As the winter gives way to spring, we bring to you two healthy beverages from Gita Ramesh's The Ayurvedic Wellness Cookbook that are good for the constitution as also for the soul. Best had between 10:30 and 11:30 am as part of the morning routine, the beverages are specifically crafted to rejuvenate the body, using easily available, nutritious ingredients.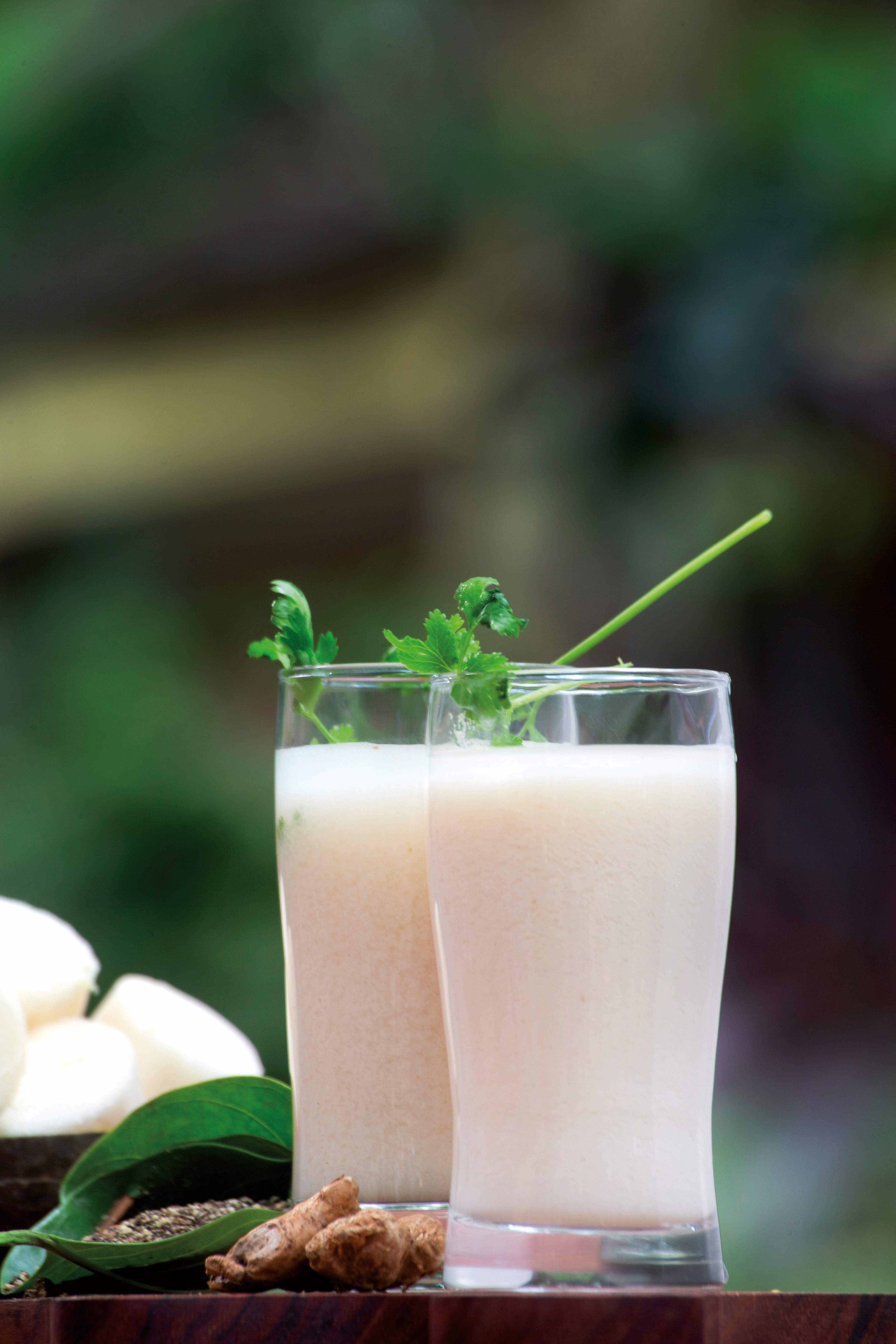 Unnitant Paniyam
Banana stem buttermilk
Serves: 2
Cooking time: 15 minutes
Ingredients
2 cups banana stem, finely chopped
1 cup buttermilk
½ cup water
½ teaspoon roasted cumin seeds
5 peppercorns, crushed
1 inch ginger, finely chopped
Salt, to taste
1 teaspoon, chopped coriander leaves
Method
Add banana stem to a blender jar and stir in
buttermilk, water, cumin seeds, peppercorns,
ginger and salt. Blend for 5 minutes at high
speed, until the mixture is smooth.
Place a muslin cloth on top of a bowl and pour
the blended ingredients through it. Squeeze
the muslin cloth by hand until all the blended
ingredients are in the bowl.
Garnish with chopped coriander leaves and
serve at room temperature.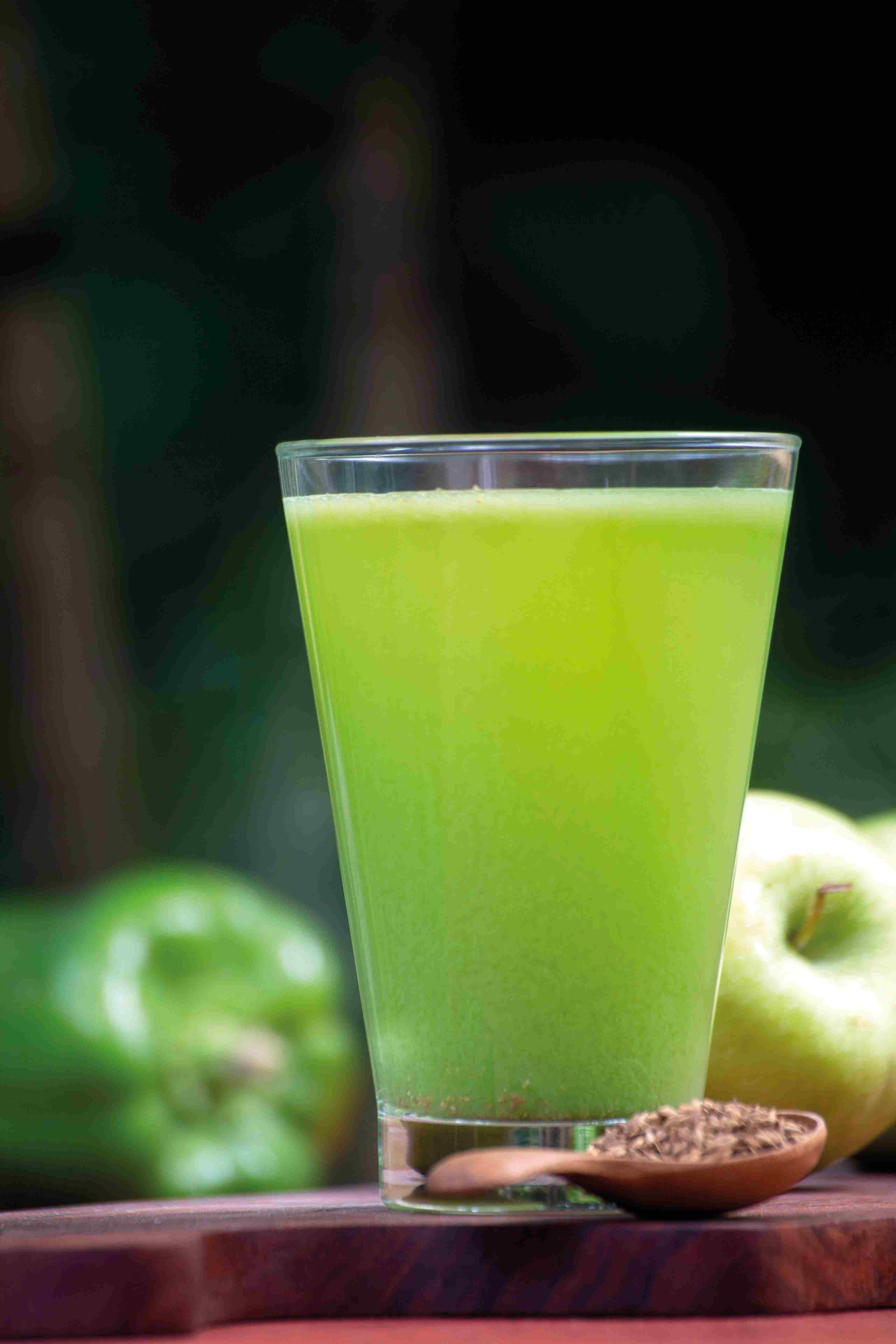 Paccha Appil, Kapsikkam, Inji Paniyam
Drink made from green apple, capsicum and ginger
Serves: 2
Cooking time: 15 minutes
Ingredients
4 green apples
4 capsicum
1 slice of ginger, peeled
½ cup water
½ teaspoon cumin seeds, roasted
and powdered
Method
Rinse the green apples, remove the seeds
and dice them.
Rinse the capsicum thoroughly and
chop finely.
Rinse the sliced ginger.
Place a container under the nozzle of a juicer.
Turn the juicer on and push the chopped
apples, capsicum and ginger, one by one,
through the juicer. Add water and juice the
ingredients for 5 minutes at high speed.
Sprinkle cumin seeds and serve the juice at
room temperature.