On Friday, 28th April 2023, we celebrated the release of Shahjahanabad: Mapping a Mughal City by Swapna Liddle. The author was in conversation with Eric Chopra, the founder of Itihasology, an educational page on Indian history. With a bookstore full of history enthusiasts, the discussion on Shahjahanabad became memorable.
Watch the entire conversation here.
Below are some photographs from the session.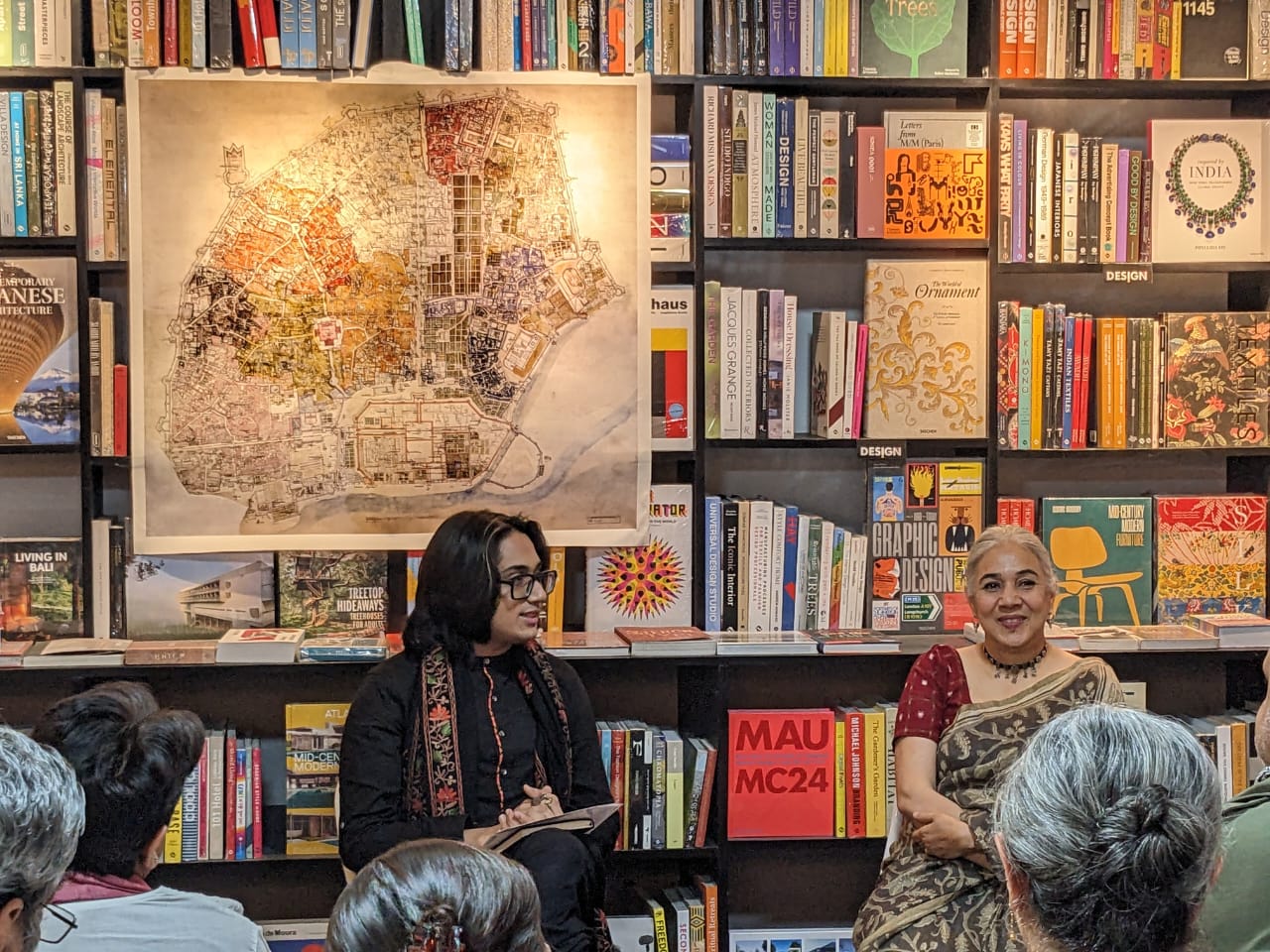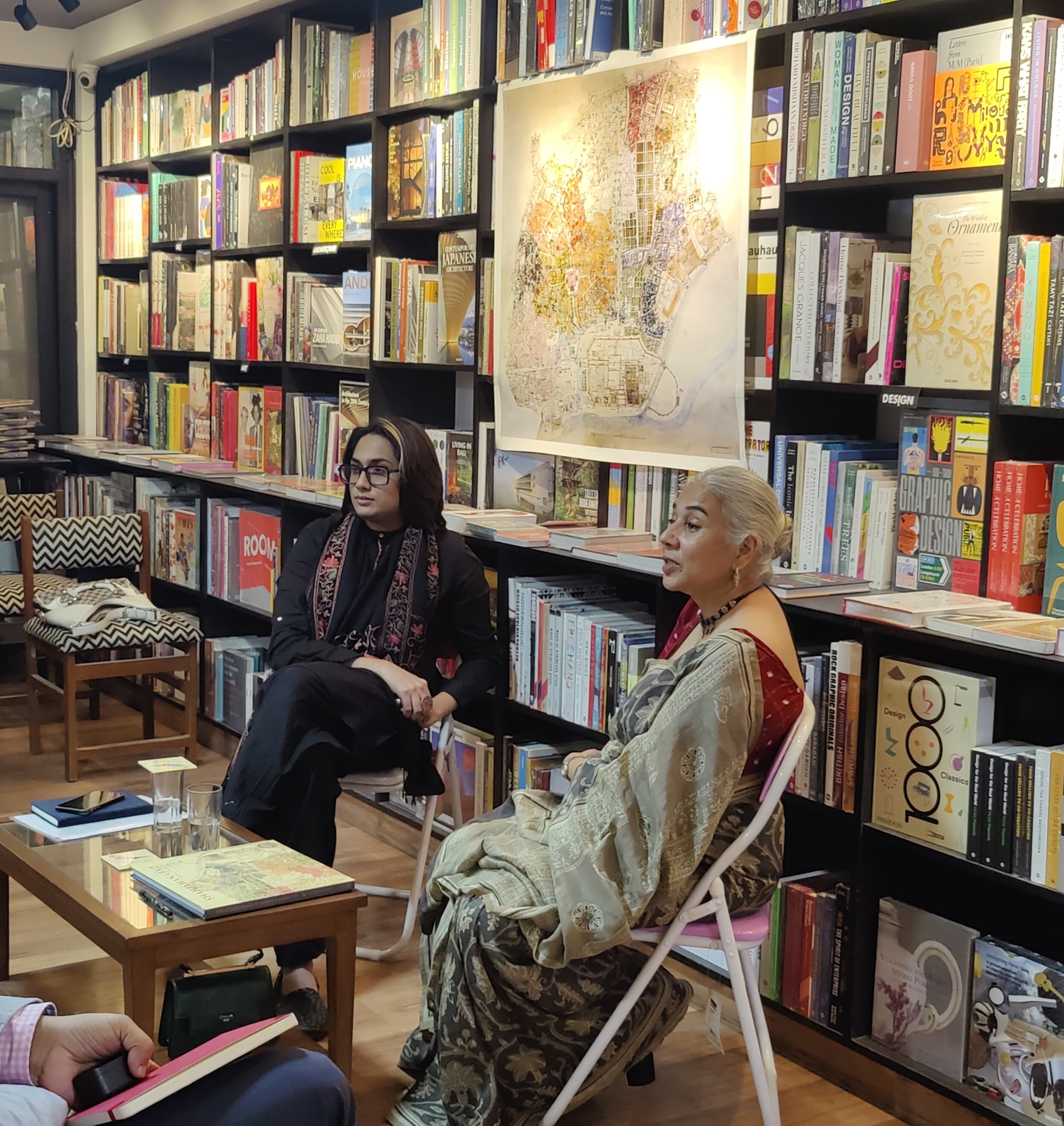 This illustrated book includes a pull-out map of Shahjahanabad (1846-47). Watch the video here for a peek inside!