"Few artists have brought together humour and feminism like Pushpamala N. Forty years into her practice, the contemporary artist is one of the leading voices on the concept of photo performance in the country" writes Awantika Bhuyan in the cover story of their February issue of Mint Lounge.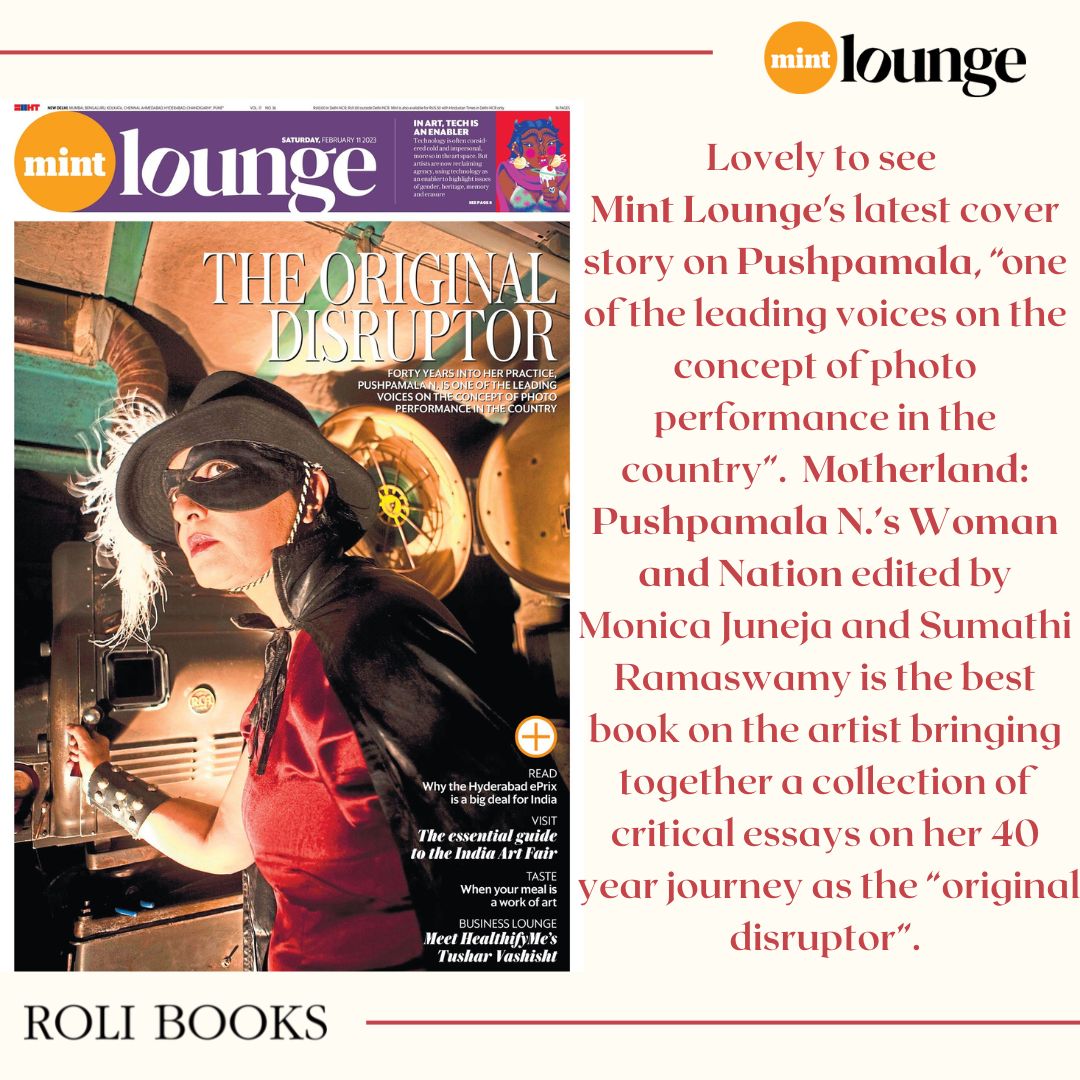 This interdisciplinary scholarly catalogue examines Motherland, an important series of photo performances by the acclaimed artist Pushpamala N. on the Indian nation personified as a woman, mother, and goddess. The series shows Pushpamala taking on Mother India's myriad personifications: nubile beauty and saintly renunciant; militant goddess wearing a garland of skulls or receiving the ultimate sacrifice of a warrior's head; the mother surgeon activating the birth of model citizens; and destitute widow, bent from years of abject labor. As she does so, she reveals that nations are invented, as are national embodiments. The artist's burden is to reveal the ingredients of such inventions.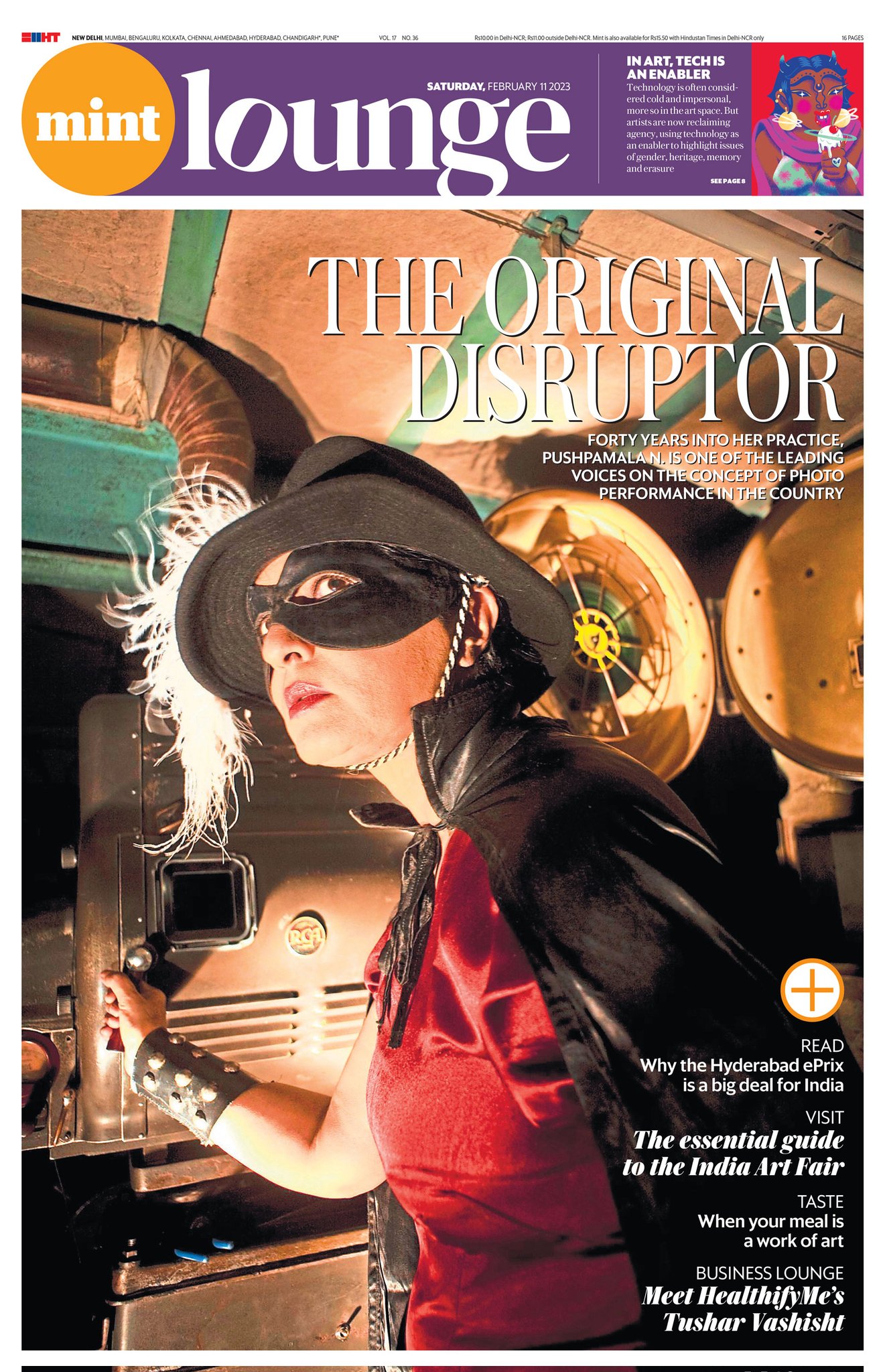 Read the entire piece here.